What our clients are saying about All Star Massage Therapy's mobile service in Las Vegas:
"Excellent way to rejuvenate the body and increase blood flow, circulation and relieve tension from everyday life." ALVIN
"I had my first table massage with John Lawrence. I was slightly nervous since it was my first time but John quickly put me at ease. He was extremely professional and considerate. I have sensitive skin issues and he was very accommodating. The massage was so relaxing and unbelievably amazing. John has obviously spent time perfecting his mad skills. I highly recommend him and will continue using him as my personal massage therapist." SEPTEMBER
"I would like to say after a massage with John I feel very relaxed, from head to toe, He does a great massage and I recommend him to my family, friends and coworkers. He does excellent work. He is kind courteous, and he has a good bedside manner." MARY JO
"John has a good hand for deep tissue massage. I felt very good and very relax. I highly recommend his work!" WILLIAM
"Jonathon was super accommodating to my schedule. With chronic pain that affects my mostly when I travel it is a relief to find a therapist that is knowledgeable with anatomy to be able to help me. Will certainly be a regular client on my travels to Las Vegas" A. Welch from Arkansas
"I was referred to John by a colleague. I had just injured my neck & the day I called he immediately scheduled an appt. for me. Not only is he professional & provides a relaxing environment in your home, he fixed my injury. I'm pain free. I will definitely be having John continue as my therapist" JOANNE
"John did an outstanding job with my massage. He communicated very well in asking my preferences and then carried them out. He also checked in periodically as to pressure, etc. I would recommend John to anyone." MARK
"John is an amazing massage therapist! I have had several massages & his ranks to the top :) He is very professional, hard worker, & has amazing hands! He came to our home on time & set everything up. I would completely recommend him as a massage person to use. Definitely has a passion for what he does! Thanks John!" RITA
"John was a great find. We were in desperate need of a good massage after one very stressful week...And John was the person to relieve the tension. Courteous, timely & very intuitive. Definitely two thumbs up!!!" JOSE & MEL from Florida
"After having back surgery, I was not sure if massage would be a correct course of action for my recovery. I met John at a health fair and discussed my desire to try massage knowing the healing qualities and John came to my home and proved that the healing of my back definitely would include massage. John has been sensitive to the surgical areas and consistent in his professional approach. I am honored to have met John and feel confident that massage will help to heal my back and support my ongoing recovery." MIKE
"I have enjoyed massages for many years, so I was really impressed when John used different techniques than I had been exposed to previously. He uses the right techniques and pressure to meet my needs while still making the massage a serene and relaxing experience. The benefits of his massage extend into my day-to-day wellness because John also helps me to understand what's going on with my muscles and joints and to identify habits potentially causing aches and knots." RACHEL
"John was very personable and explained what he was doing. Had good pressure and asked if the pressure was ok. Over all a good massage." MARGUERITE
"I first met John at a street fair. He was working a booth with my now chiropractor. The massage therapy combined with the NUCCA chiropractic adjustments is reducing pain and providing for better health and relaxation. John is able to provide massage at any level - I prefer a good strong massage while my wife prefers a more gentle touch." BRUCE
"John is wonderful. We met at the health fair in Siena - My first massage was great- this was even better. My back was really so bad and now I feel brand new. I will recommend John to several friends - I will remind them again. I feel like a different person - I will try to make a difference in John's life with recommendations - He has made a difference in mine - Thank You" SUELLEN
"I feel great. Massage was well done. John is very good at what he does, focuses on problem areas as well as stays professional. I've gotten a few massages from John and this was the best by far!!! :)" NICOLE
"John is very calming and competent. He seems to know just how much pressure to use. He is a real find and I highly recommend him to one and all" SOOZI
"Great massage - relaxing - like the idea of in-home!!" CAROLYN
"I was undergoing chemo treatment when I first started with John. The massage helped tremendously during my recovery and treatment. John is able to get to the stressed area of my body and give me a nice deep massage. Thanks to his massage my recovery progressed quickly. I feel wonderful after my massage." MASAKO
"John is punctual, professional and perfect! He gave a detailed massage, with just the right amount of pressure. He also does stretching to help my tight hamstrings at the end of the session, spending extra time with me. I highly recommend this therapist!" ERIC
"We have had monthly massages for years & thankfully, came across a recommendation of John's services. He really is the best (in his technical knowledge and his open minded willingness to help) You will thank the day John came into your life to share his gift" ARLENE & MILES

"John was very professional. He gave choices and made me feel very relaxed and comfortable. After the first massage I started feeling much more relaxed... almost intoxicated. I would highly recommend him. He is very through. Gentle yet firm handed. BTW I recommend the cocoa lotion" TATIANNA

Just a Few of our online reviews - We have 5 star Yelp Rating!!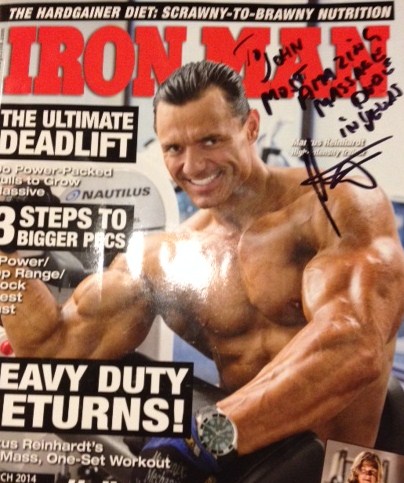 Reads "To John most amazing massage dude in Vegas"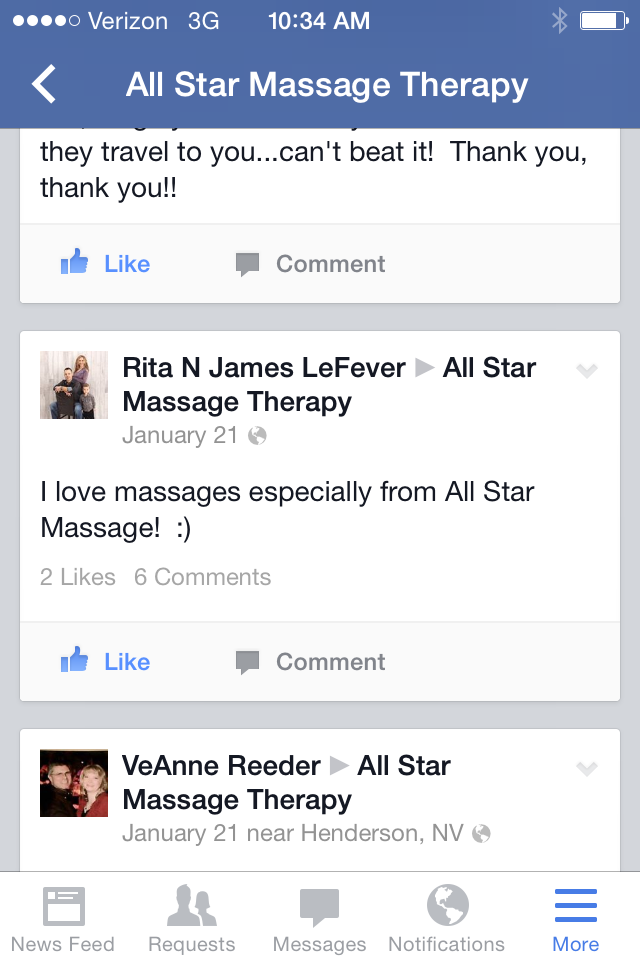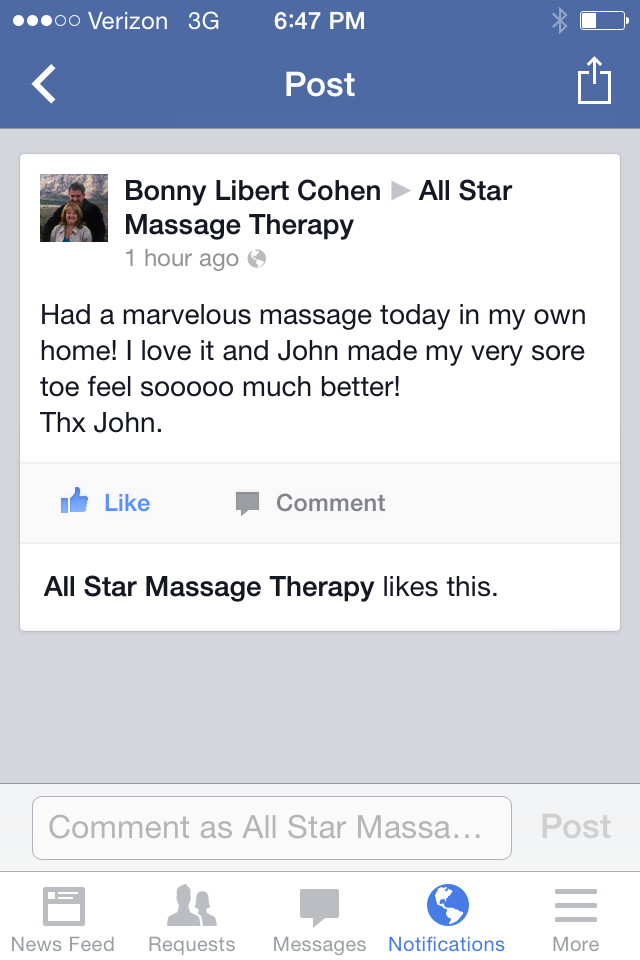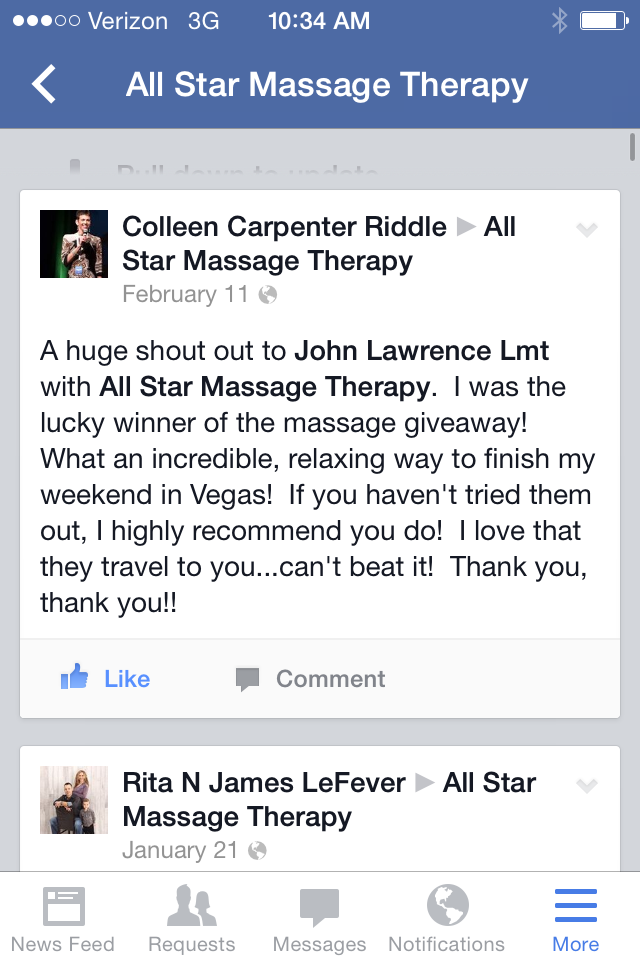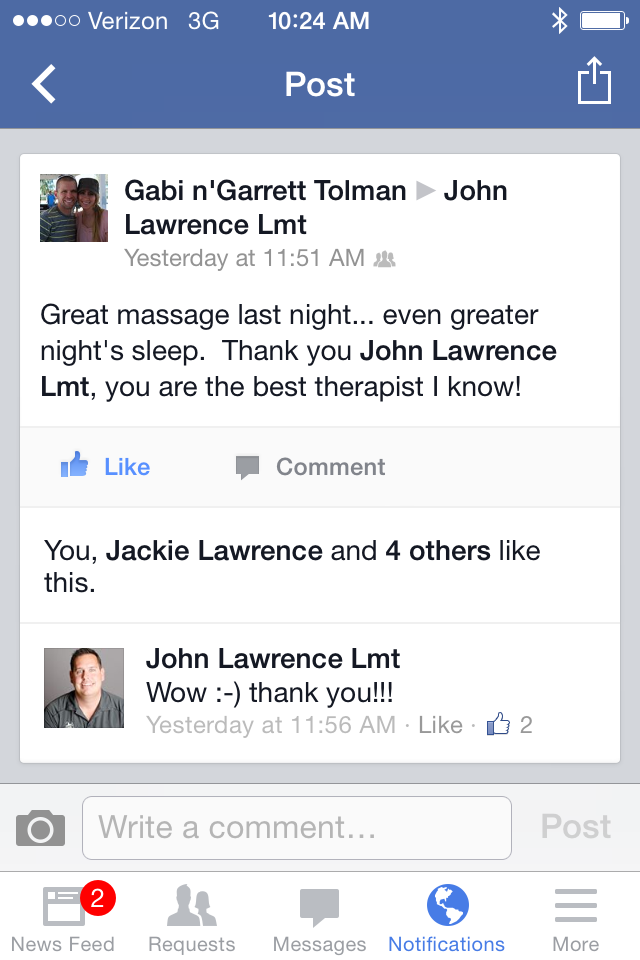 Call to schedule an appointment: 702-373-2283